Chamber and Historical Society Come to an Agreement
It seems much of Bristow has been abuzz about the apparent rift between the Bristow Chamber and the Bristow Historical Society. At issue was use of the Train Depot space during the Christmas Unwrapped event, hosted by the Chamber.
Within a minute of calling the City Council session into order, Mayor Leonard Washington spoke the words everyone wanted to hear, "I am pleased to announce that we have come to an agreement". The full house of interested citizens applauded the positive development.
What the nature of that agreement is – is unknown. Questions as to specifics were being withheld. That information will remain between the two parties for now. But the lease agreement between the City of Bristow and the Bristow Chamber of Commerce and the Bristow Historical Society remains in effect.
The Mayor invited both organization Presidents to say a few words. Historical Society President Jon. Johnson characterized the challenge as "Bristow has a good problem. We have two strong and growing organizations – two cogs in the wheel that help make Bristow a success." …Sometimes the goals and aspirations bump into one another.
Bristow Chamber President Cody Beach said what the attendees felt " We have done what is good for all of Bristow".
I had stopped by the Depot earlier this afternoon and found the Mayor, Councilman Randy Witty,  Jon Johnson and Cody Beach in conference on the issue. This was what most Bristowans have been hoping for – all the parties meeting privately to figure out a way forward where all parties win. As we know now, that conference was fruitful.
So Bristow can look forward to Christmas Unwrapped (after the Route 66 Car Show and Pumpkins in the Park – and we and guests can continue to visit and enjoy our wonderful Museum. Congratulations to all the parties involved in best serving their constituents – the people of Bristow.
Now on other important stuff  at City Hall – See you at the Pep Rally at 1:00pm at City Hall to root on our Purple Pirates?!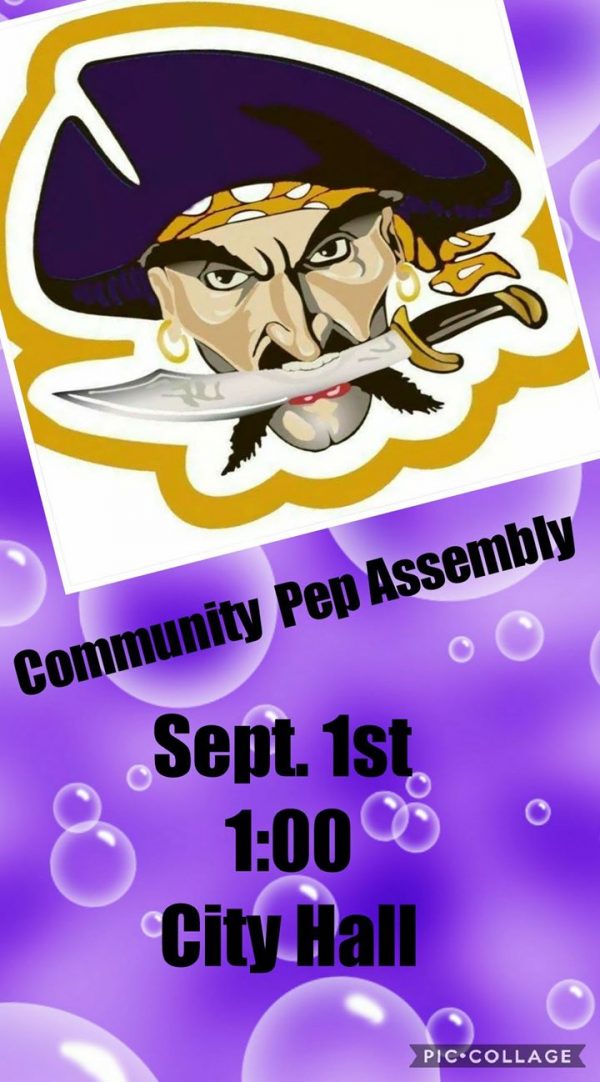 Tweet