Barbara Farha-McKinnis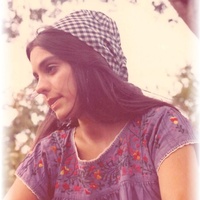 July 25, 1948 – December 20, 2017
Barbara Farha McKinnis, 69, passed away in Tulsa, Oklahoma in the late afternoon of December 20.
She is preceded in death by her beloved parents Mary and William E. Farha and brother William E. Farha, Jr.
Barbara was born in Bristow, Oklahoma on July 25, 1948.  After completing her education from Bristow public schools, she graduated from Phillips University and soon after moved to Tulsa to pursue a career with the Department of Human Services.
Throughout her life, Barbara enjoyed being with family, friends, her animals and listening to music. Her love of nature, frequent walks through Woodward Park to enjoy the change of seasons, browsing antique shops and cultivating her extraordinary roses brought her joy.
Barbara is survived by her devoted daughter, Lindsay McKinnis, Zach Detherage and grandson Caleb Detherage of Tulsa, Oklahoma.  Barbara is also survived by her sisters, Linda F. Lacey and husband Robert of Bryan, Texas and Mary Louise F. Dobson and husband Gary of Skiatook, Oklahoma and many nieces and nephews.
Graveside service will be held on January 5, 2018, 2:00 p.m. at Bristow City Cemetery. The family will be greeting friends from 5:00PM – 8:00PM on Thursday evening, January 4, 2018. In lieu of customary remembrances, please consider directing memorial contributions to the Bristow Education Foundation, Inc.
http://www.hutchinsmaplesfuneralhome.com/obituary/barbara-mckinnis?fh_id=11788
Tweet