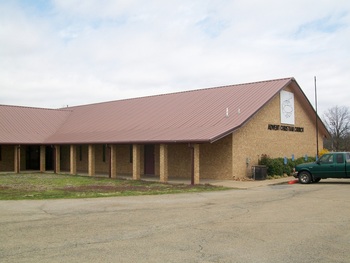 An evangelical church in the green country of northeast Oklahoma.
Our Mission:
The mission of the Bristow Advent Christian Church is to bring people into a personal relationship with God through Jesus Christ and to disciple them by the spiritual application of Biblical principles in daily living.
Welcome! 
If you are looking for a church home that is warm and accepting, full of life and activity, where there is a sense of family and belonging, where you will find practical support and encouragement for every day living,  Bristow Advent Christian Church is such a place.
Come get to know us. Something is always happening, whether it's youth activities, prayer meeting or Bible study, Celebrate Recovery or our regular Sunday services. We fellowship together because God has made us a family and we're excited to see our family grow.
Church Calendar


Sunday School for all ages – Sunday  9:45am




Morning Worship – Sunday  10:45am            


Worship Team Practice  – Sunday  5:30pm
Evening Service – Sunday  6:00pm  
Celebrate Recovery Step Study – Tuesday  6:30pm
Men's Prayer Meeting – Wednesday     2:00pm
Celebrate Recovery Open Meeting – Wednesday  7:00 – 9:00pm
Celebration Place (Youth Group) – Wednesday      7:00 – 9:00pm
Friday Night Ride – Friday  6:00pm
(Goes to First Baptist in Sapulpa)
Communion 1st Sunday of each month
Board Meeting quarterly
Celebrate Recovery Training 1st Sunday evening of each month
Tweet