Family Practice
HOMESTEAD MEDICAL CLINIC
300 North Main Street – Bristow
918-367-6533
Richard W. Schafer, D.O.
Open Monday – Thursday 7:30am – 6:0pm | Closed on Fridays
WALK-INS WELCOME
ABOUT OUR PRACTICE:
Homestead Family Medical Clinic opened its doors on July 29th, 2013. Dr. Richard W. Schafer has been in practice in the Bristow area for 3 years. Homestead Medical Clinic is a new practice that is independently owned and operated with the focus on patient care for all ages; well child exams, sports/school physicals, cold, flu, or to maintain your health.Homestead Medical Clinic welcomes Walk-In's for those who need to see a physician that day.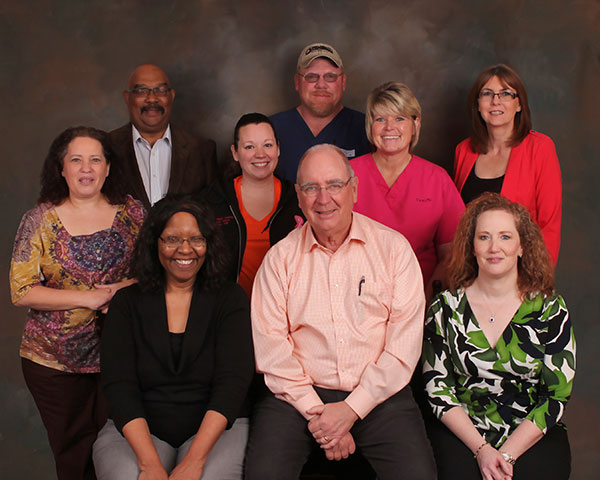 ♥  Homestead Medical Clinic is a Full Service Family Practice Clinic for all your health care needs, from med-refills to referrals to more acute issues, i.e. sprains and strains.
♥  Walk-In's seen Monday-Friday (Minor Emergency or an acute minor Illness). Walk-ins will be seen along with scheduled appointments. Scheduled appointments will be given priority to maintain the schedule; however, walk-ins will be seen as soon as possible.
♥  Well child exams are tools we use to help aid in early detection of childhood health issues. They also allow us to maintain up-to-date records for your child's immunization.
♥  VFC (vaccines for children) is the state's program for vaccines and immunizations for our Sooner Care kids. Your child can receive their immunizations at our clinic and the cost of the vaccine is covered by the State of Oklahoma. The State also allows us to update and print shot records thru OSIIS(Oklahoma State Immunization Information System)
♥  Well woman checks are exams performed annually that ensure early detection and prevention of many female health issues that would go undetected otherwise.
♥  Allergy screening can be performed in conjunction with a regular office visit. This allows your doctor to identify allergens that may be adversely affecting your health. This screening allows us to develop a plan to help treat your allergies.
♥  Maintenance of Long Term Health Conditions. We are able to oversee chronic conditions by prescribing maintenance medication, drawing and evaluating necessary lab-work. We can also refer our patients to the appropriate specialist and correlate treatment with other specialists as needed.
We accept most major insurance plans, checks, cash, debit and credit cards.
For more information, visit our WEBSITE
Tweet