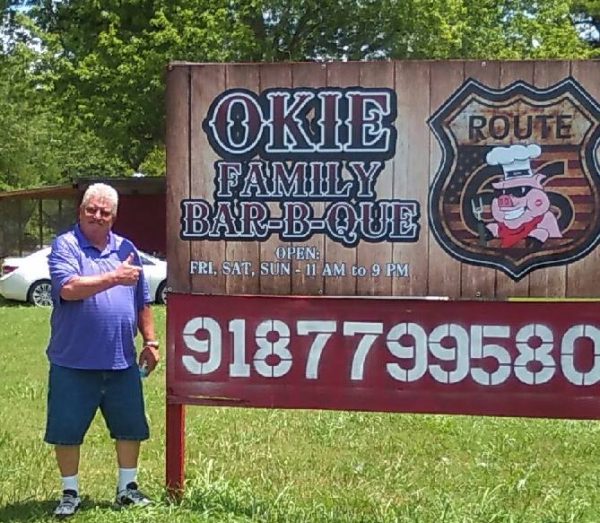 GRAND OPENING SATURDAY JULY 22nd 2017!
Enjoy Great Slow Cooked Meats at Okie Family Barbecue in Bristow.
Big Rob's Award Winning BBQ & Sauce.
Open Friday – Sunday 11:00am – 9:00pm
19600 S 353rd West Ave. Bristow
Located about 2 1/2 miles North of Bristow on Route 66.
918-779-9580
Call In Orders Welcome!
Special offer
Grand Opening Celebration Saturday, July 22, 2017. If the meats slow cooked to perfection aren't enough (really?) then join us for the Live Music starting at 5:00pm - featuring Cassie Latshaw and Gypsy Store Troubadours. Plus Horse Shoe Pitching Tournaments and Croquet. Did we mention the GREAT FOOD?
Tweet